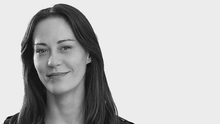 A Property Management specialist, Tanja Cosic brings over 9 years of property experience to the position of  Property Manager.

Her extensive knowledge of the Real Estate industry, professionalism and strong management style ensures that the very best attention is given to your investment.
Tanja believes in instilling a high level of customer service and a genuine commitment to treating each property as if it were her own.

Tanja has gained the respect of her clients and peers alike as a specialist in the field of Property Management. As a mediator between the landlord and tenants, Tanja offers direction to resolve all situations. Her attention to detail and motivated demeanour assure you that your most valuable assets are always looked after.
Agent Reviews
Guy

"Tanja has looked after my property for a number of years, and throughout, the management has been positive and professional. Recently, the property went through an extensive renovation to the bathroom and Tanja ensured the process was handled as smoothly as possible to ensure minimum disruption for all parties".